Give your bold, crazy but just-might-work idea the chance it deserves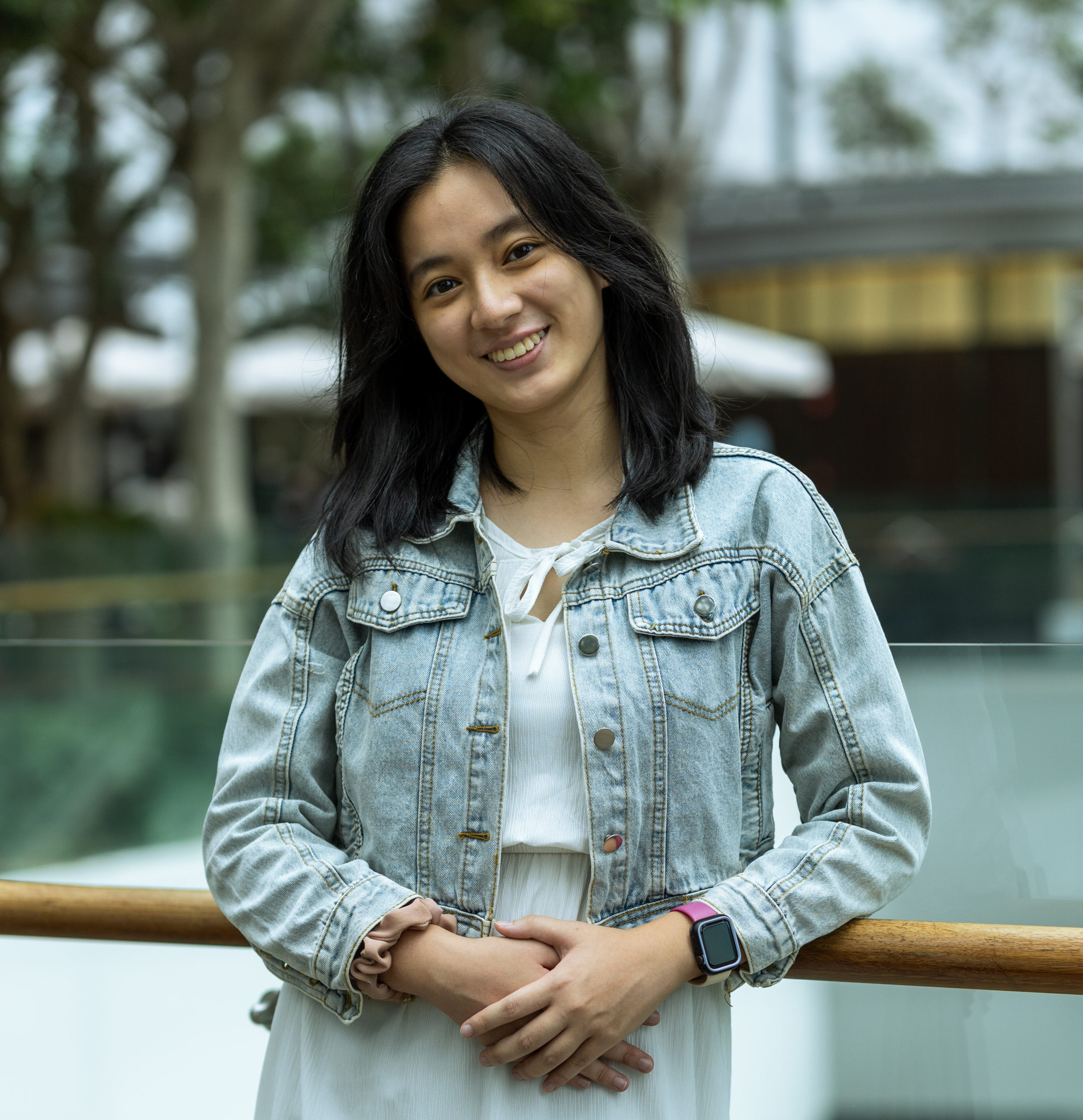 Director of Social Innovation Wing
Hi y'all! My name is Yong Xin and I'm the 11th Director of CAPT's SI Wing. Most people know me for being Roc's greatest (and only) stair-climbing advocate, but honestly I think it's faster than taking the lifts…
SI stands for Social Innovation, and while that may sound Super Intimidating, I assure you that what we do is actually Super Interesting! We offer a unique opportunity to explore Community Engagement (CE) by giving our members free rein to delve deeper into social issues and related target groups. Not only will you have the chance to better empathise with various communities and their needs, but you will also play a part in ideating novel solutions for issues they experience.
I never considered myself to be a particularly creative person, so joining SI in my first year was very much out of my comfort zone. However, it resulted in one of my most enjoyable experiences in CAPT! I cannot undersell how fulfilling it is to build a project from the ground up and I think there's no place better to experience this than SI:)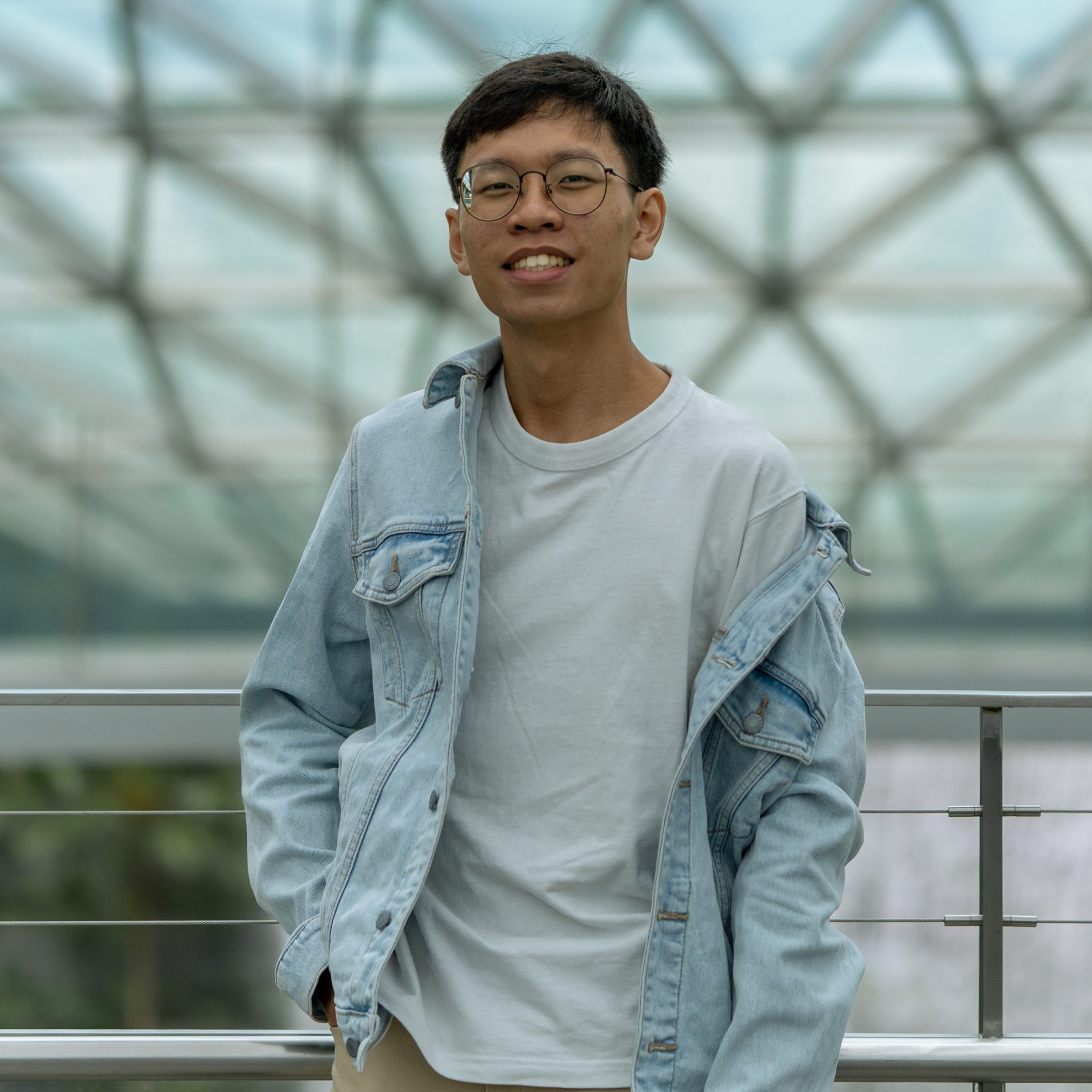 Developmental Vice Director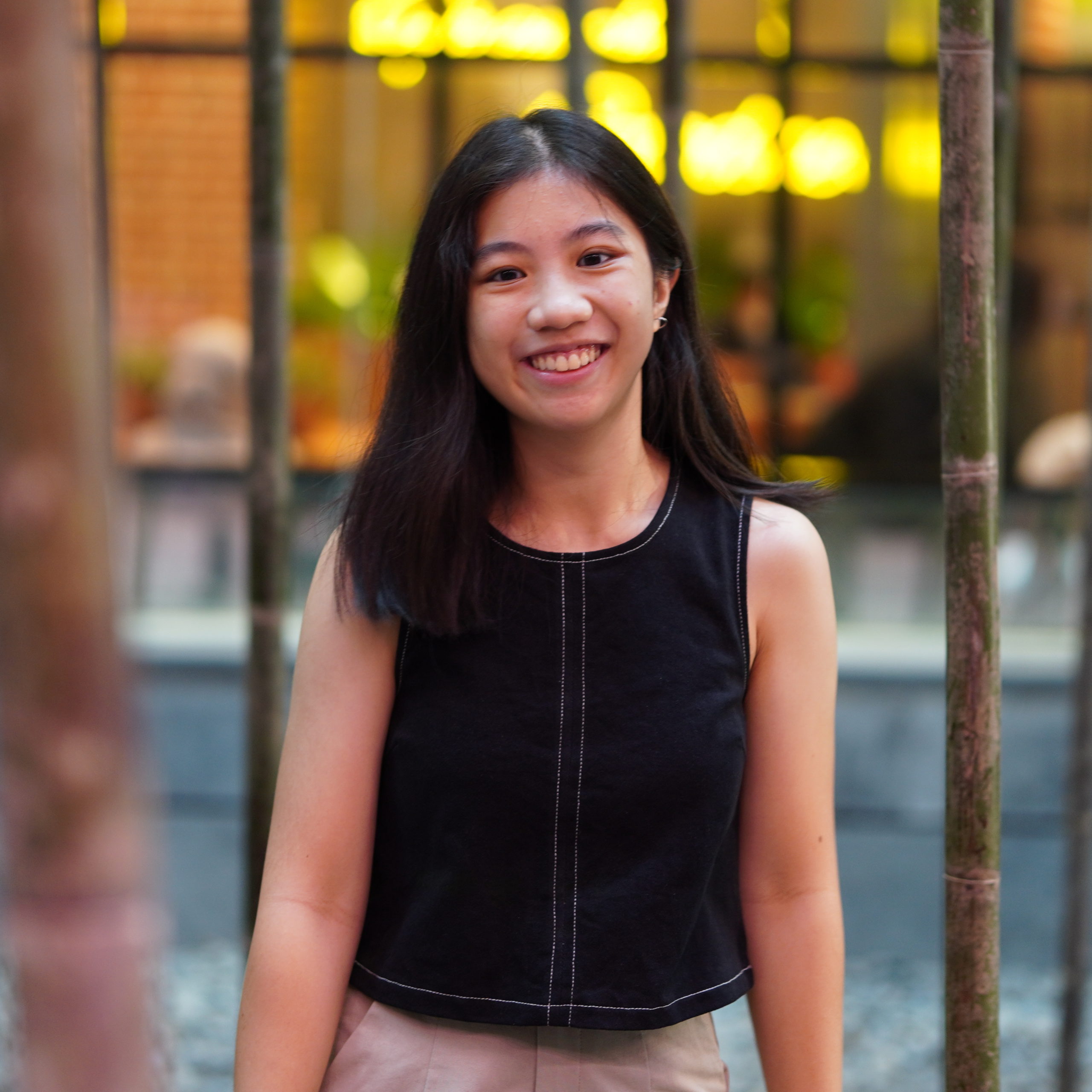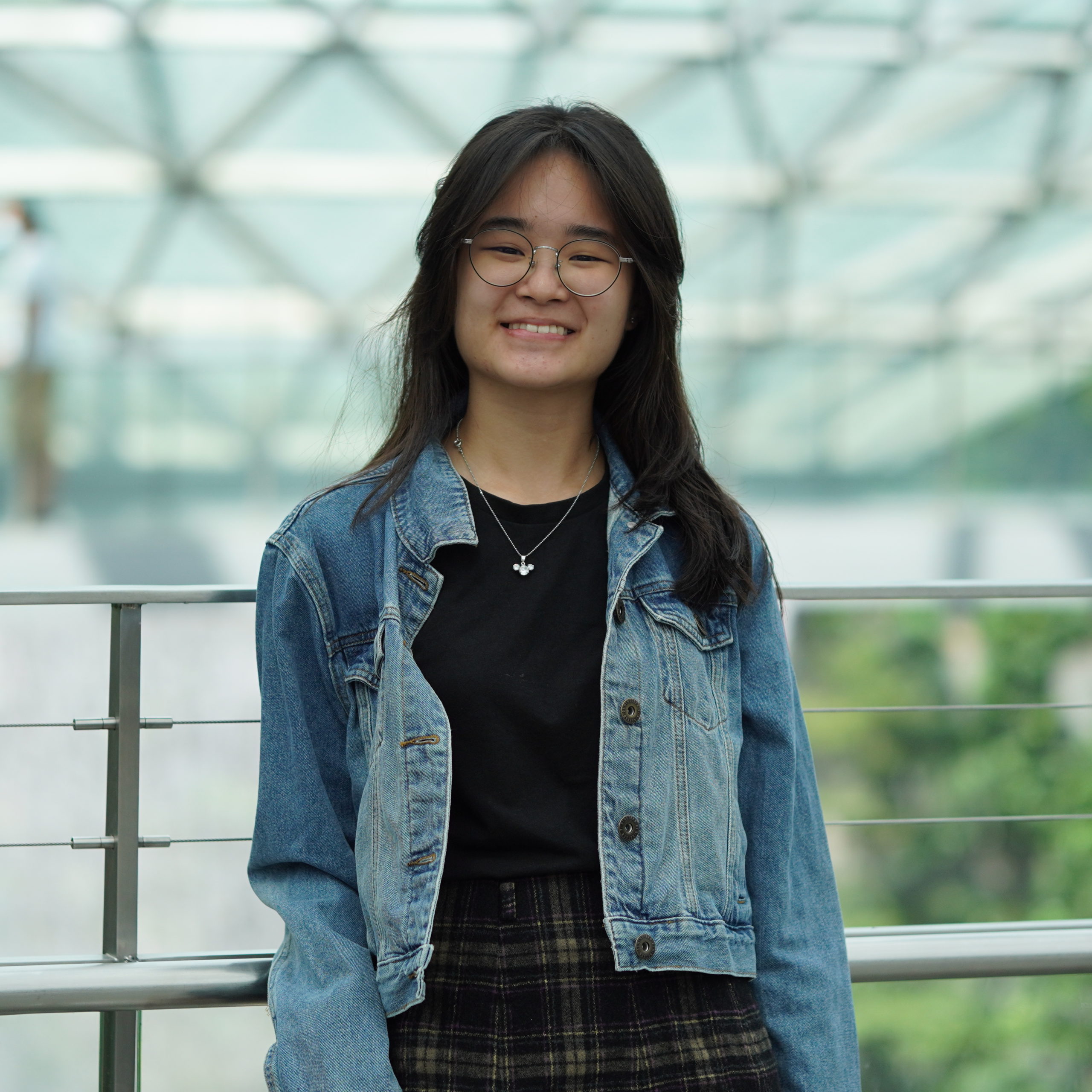 A safe environment that provides autonomy for passionate individuals with a heart for Community Engagement.
In SI, we seek to understand and empathise with vulnerable communities. After identifying certain challenges that members of these communities face, we undergo a period of brainstorming to ideate solutions that can plug these gaps. For this process, we are guided by the Design Thinking Framework (DTF), an approach that focuses on creating innovative solutions to human-centered challenges. 

As members, you will have the autonomy to decide what community to work with, which issue to address, how you would like your solution to look like . . . essentially, you'll be the one deciding the direction of your project every step of the way!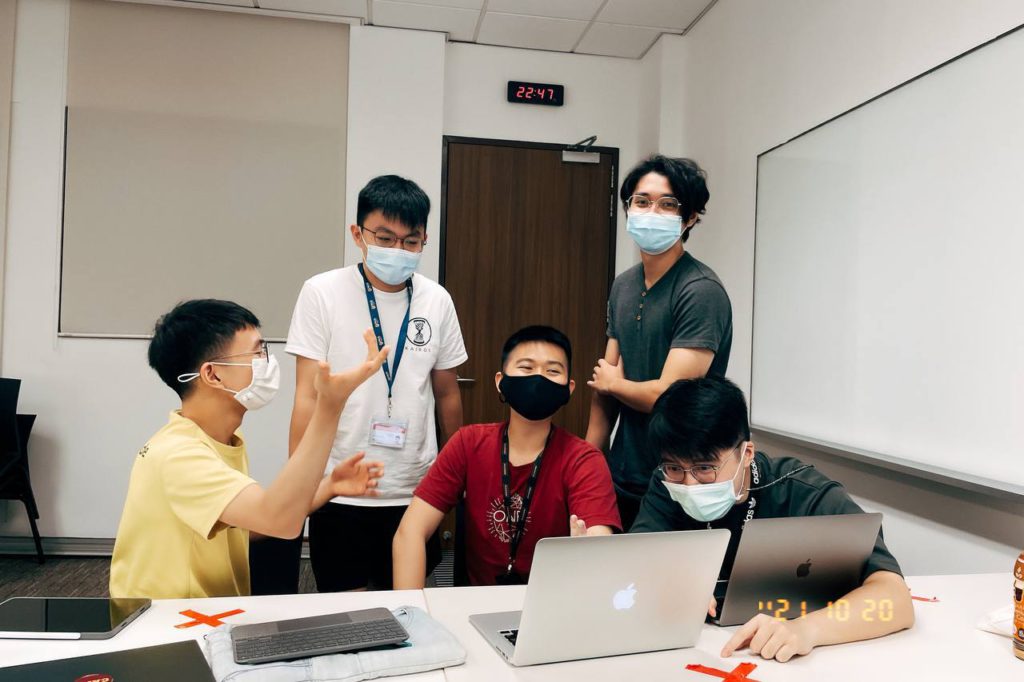 Project Members: Cheng Yue, Keith, Marcus, Ming Feng, Sherman, Ting Wei
Team Startup was spurred by the realisation that many vulnerable communities lack access to dental care due to financial difficulties. However, unbeknownst to them, there may be dentists who are willing to provide this subsidised service. 

Thus, the team sought to design a digital platform that bridged essential and affordable dental care services to the communities that have limited access to them.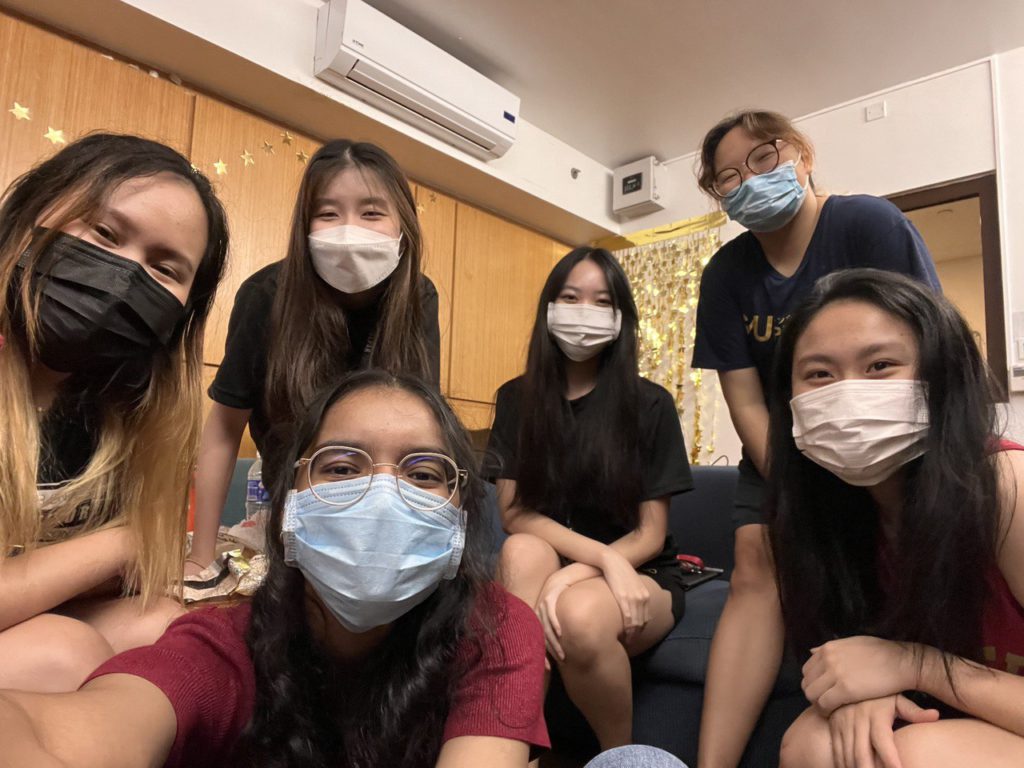 Project Members: Airica, Kaaviya, Sarah, Ashwin, Valery
We are no strangers to community engagement (CE), but taking the first step to interact with communities remains a daunting task for many. Beyond donating or volunteering, CE opportunities may also feel unintuitive. The team was driven to integrate CE into our lives by reducing the barriers to getting involved. 
Check out the one-stop website designed by You Tell Me that enables you to find suitable & enriching CE opportunities based on your unique strengths, skills and interests!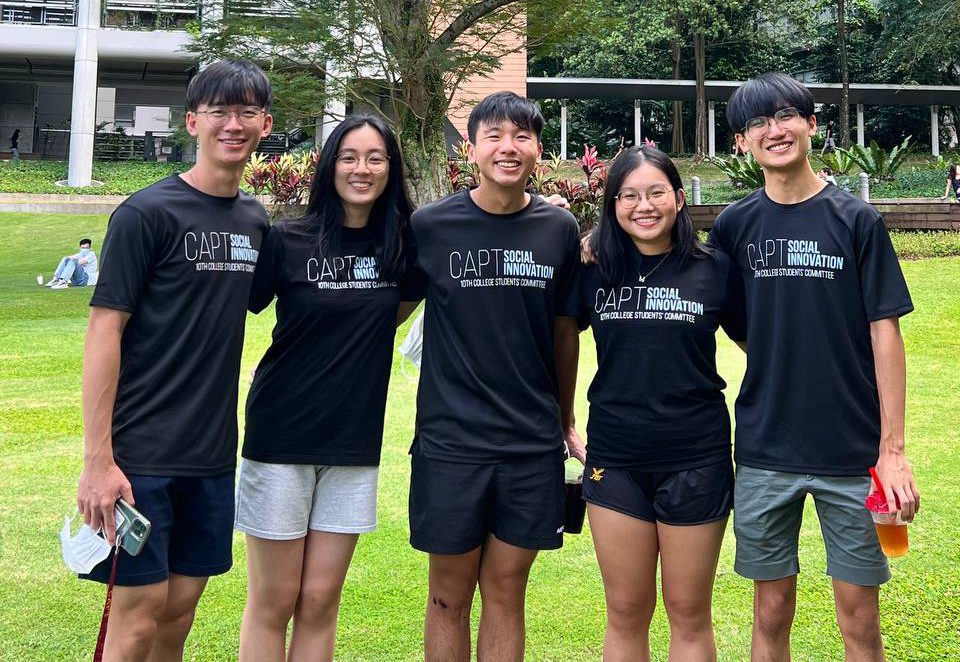 Youth Are Not Alone (YANA)
Project Members: Aaron, Jean, Linus, Yong Xin, Sherman, Ting Wei
Team Youth Are Not Alone (YANA) discovered that despite the increased awareness towards mental health, many people still find it difficult to open up about their stresses. Thus, YANA set out with a simple goal: to show that you are not alone in your mental health struggles.
By tapping on our biggest underutilised resource (the wisdom and experiences of your fellow CAPTains), they spearheaded CAPT's first-ever podcast series "CAPT On Record".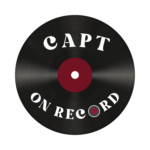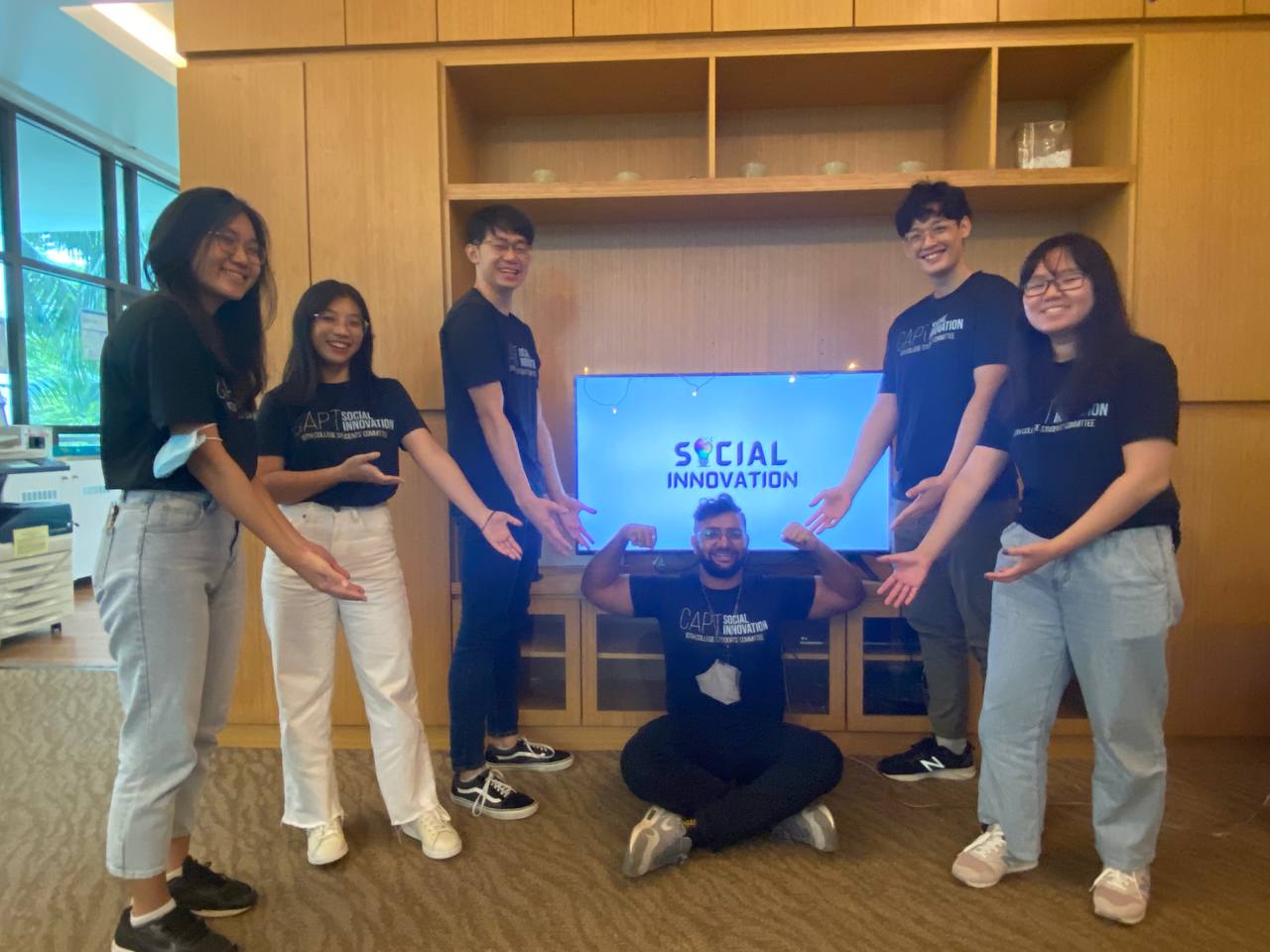 Project Members:
Cheng Jun, Lip Kuang, Valerie, Xin Hui, Xue Ting, Ashwin, Valery
While visiting the elderly at Jalan Kukoh, Team Karung Guni observed that many of them live in isolation. This served as a catalyst in their discussions to better the well-being of the elderly by innovating a community building platform. 
With the idea to create a digital safety net for the elderly in mind, the team devised an app to keep a real-time account of their well-being and foster a greater sense of community. 
Every moment is a fresh beginning