Welcome to Tulpar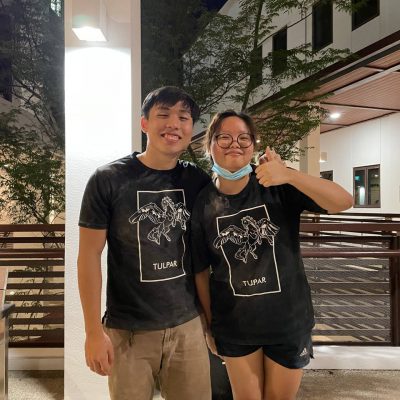 House Heads 
Jeremiah Ong (Left) and Zoey Chan (Right)
House Heads message
Soaring above the rest is TULPAR!!!!!
Located from the 15th to 17th floor, you will not find any other place with a better view of those BEEEEEAUTIFULL sunsets
Did you know that Tulpar has always been top 5 in inter-neighbourhood competitions? (WOW SO TALENTED)
You'll definitely vibe in this house regardless of your interests and hobbies (WOOOO TULPAR FAMILYYYY)
If you're looking for a caring, fun and chaotic house, look no further. You can expect random supper jios, karaoke sessions and late night shenanigans in the house of black.
TULPAR WE OWN THE SHOW!!!
What have we been up to?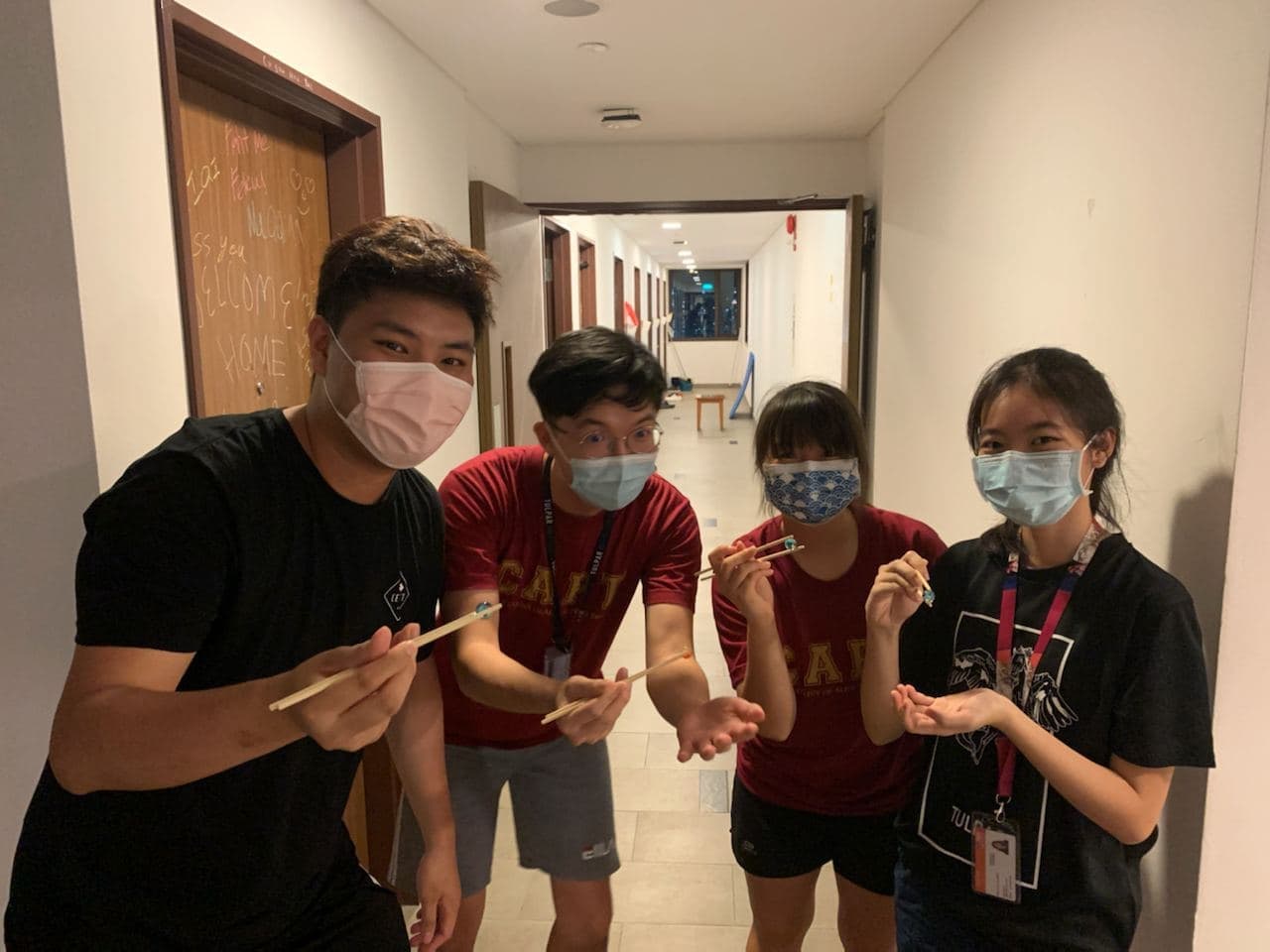 Amazing Race
Starting off the year with an amazing race, Tulpies run around their new home tgt completing challenges, having fun, and getting to know their fellow houemates!
Escape Room
In this closed room mystery game, fellow Tulpar members must solve puzzles and riddles together in order to escape happily ever after.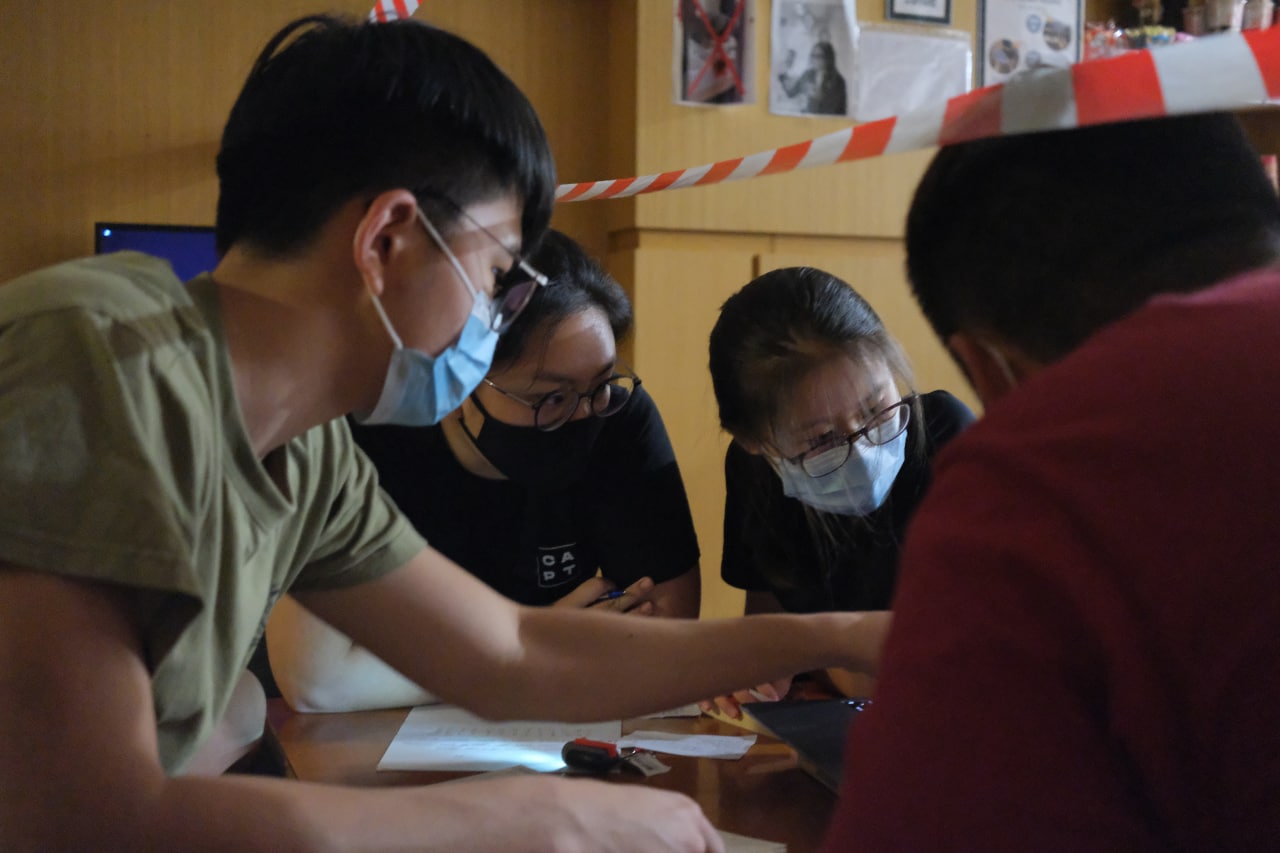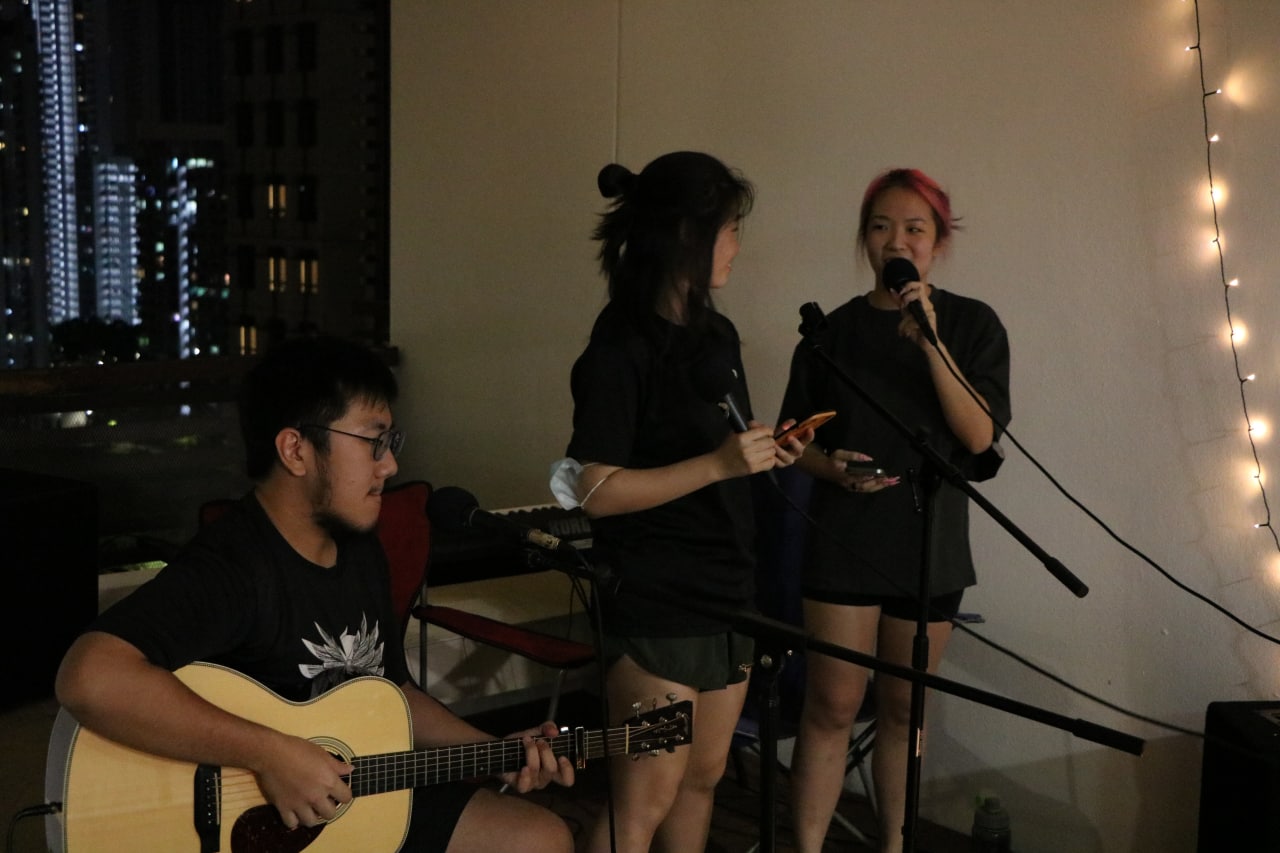 Open Mic
An event where Tulpar members are able to perform in front of their friends, for their friends, with their friends, whatever they want, from songs and music to mukbang and workouts, there's room for every Tulpie on stage.
Who are our RAs and RFs?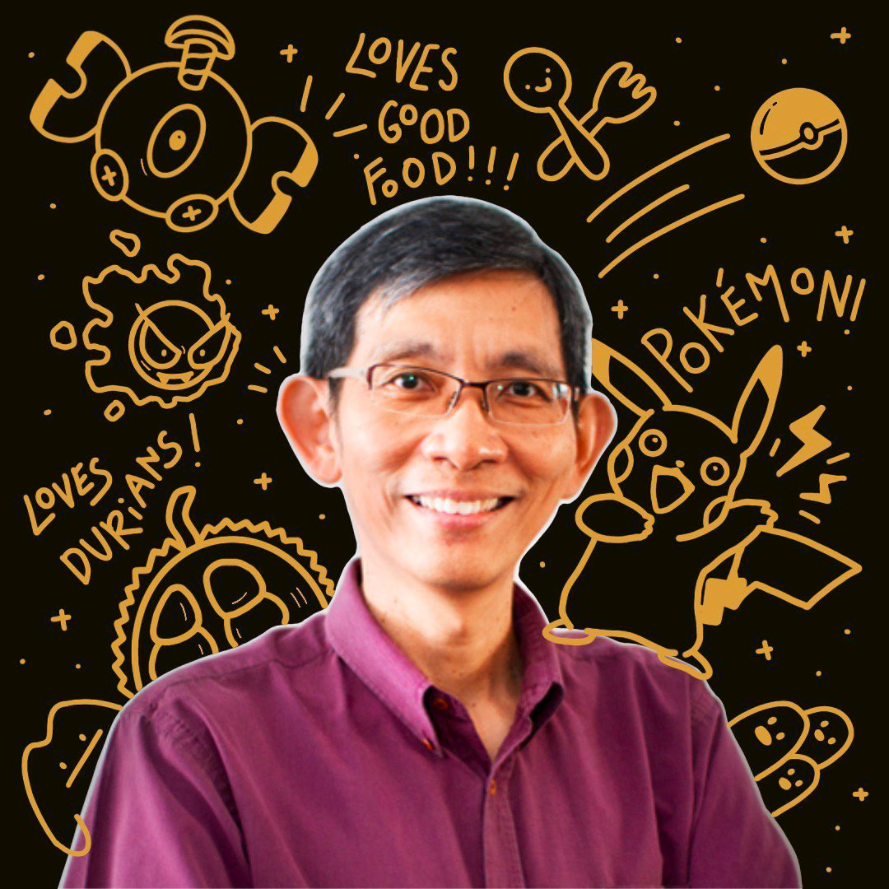 Tulpar's Residential Fellow
Prof Seow Teck Keong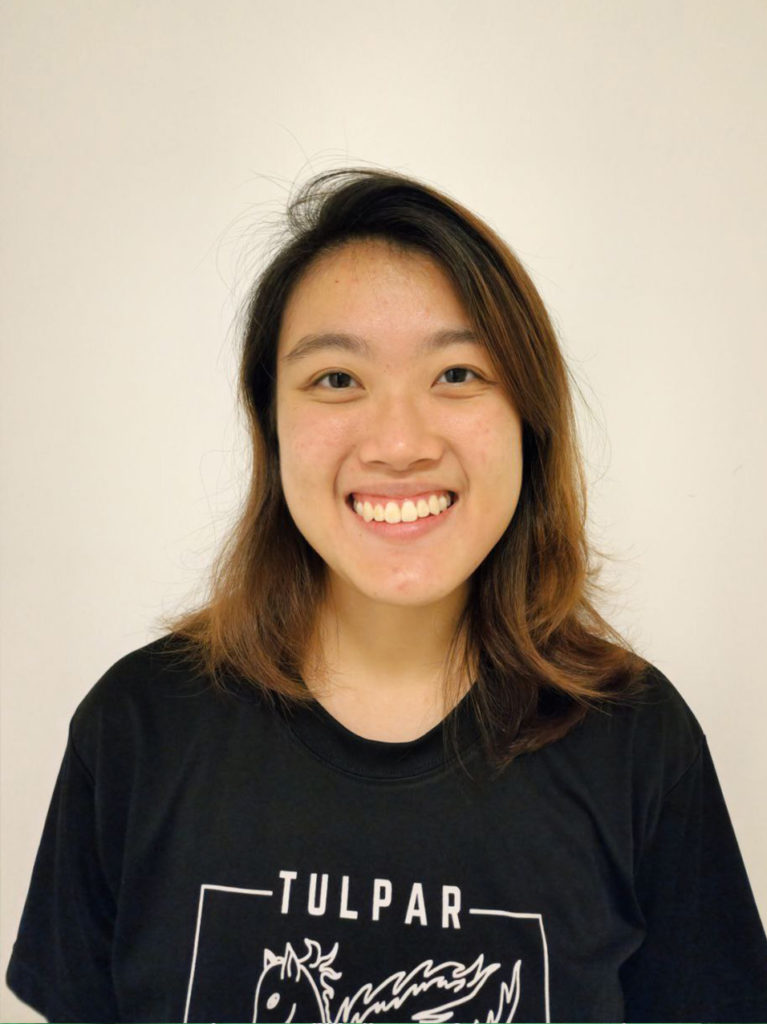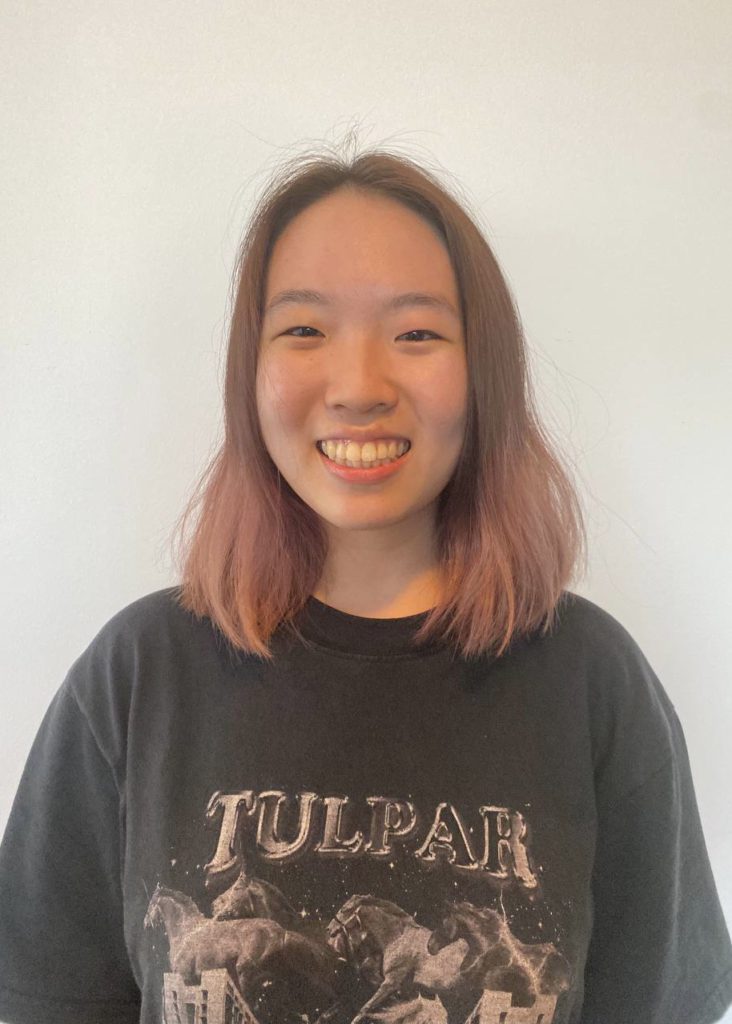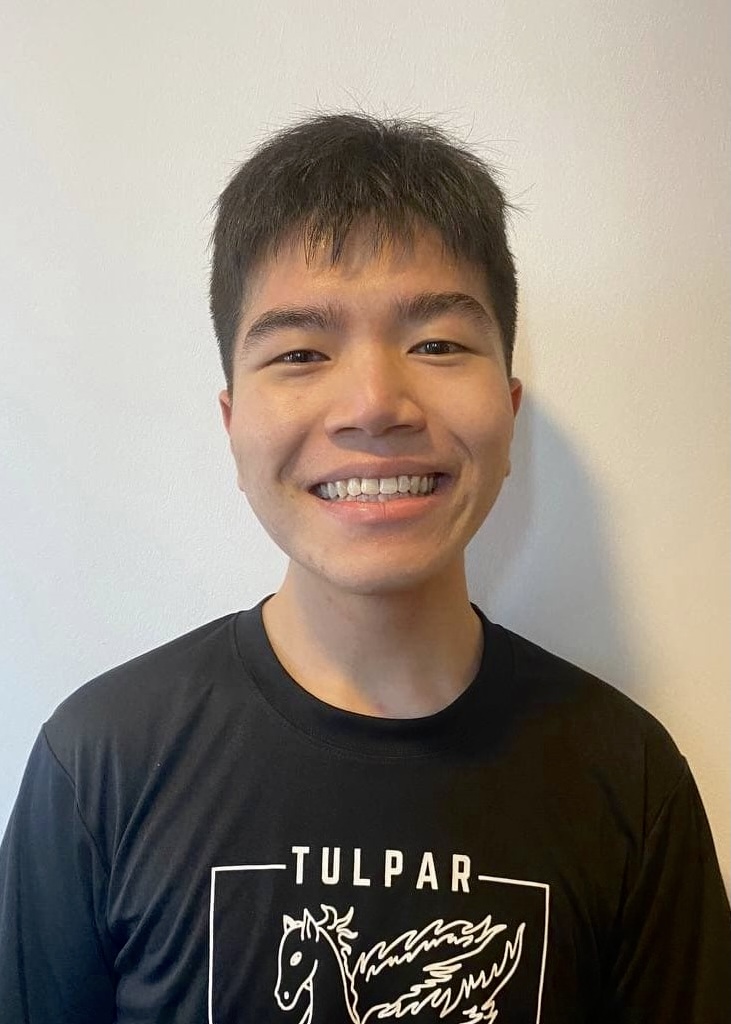 Tulpar's Residential Assistants
(from left to right) Chung Wen Tong, Georgia Sim, Jazli Mustafa
Want to know more?
Check us out